Scandal In The Vatican 2
Scandal In The Vatican 2 is BelAmi's most controversial release in years. George Duroy is set to shock audiences with BelAmi's blockbuster movie of the year inspired by real life scandals that have plagued the holy city of the Vatican where the film was shot on location. Scandal In The Vatican 2 parodies the news made public a few years ago of a "Gay romance with a Swiss soldier" in the Vatican. Shortly after the news made headlines around the world 3 of BelAmi's 'Kinky Angels': Kevin Warhol, Claude Sorel and Gino Mosca decided to travel to Vatican City and whatever it takes to get a coveted Swiss Guard in bed. The cast features BelAmi's finest including one of their newest stars Joel Birkin who plays a sexy young priest, brother Massimo, who the boys meet upon their arrival in Vatican City and who claims he can get the boys access to the forbidden guards if Kevin does whatever he wants. Joel works under Jean Daniel who plays the sex addicted Monsignor Fellatione who uses his charms and his hierarchical position to get the favours from his favourite guardsman and is the ultimate gatekeeper to the guards. He also has two assistants, sisters Sodom and Gomorrah, who are asked to assist him with some rather personal sexual gadgets. BelAmi favorite Manual Rios makes an appearance as a gardner who Gino seduces in a stunning outdoor scene. The statuesque Swiss Guards are played by another one of BelAmi's newest and most popular stars Hoyt Kogan with Marcel Gassion, Zac DeHaan, and Andrei Karenin rounding out the all-star cast. This 8 part series will be released exclusively at www.BelAmiOnline.com so join NOW to start collecting the complete series. A new episode will be released every 2 weeks.
PREVIEW TO SCENE ONE
As dawn breaks, the Holy City slowly awakens. There are no crowds. Just a few diligent priests and nuns starting their daily activities as we join 10 inch Brother Massimo for his "morning devotions". It is difficult going through your day as a seminarian with a massive hard-on. So his first task is to relieve some of the horniness accumulated overnight.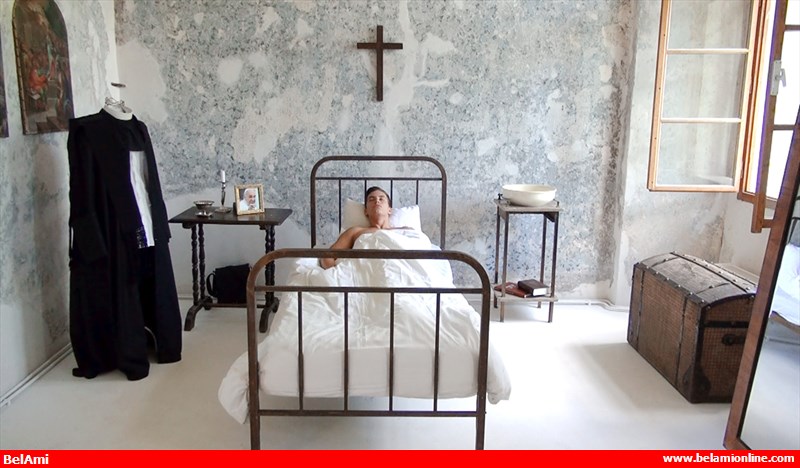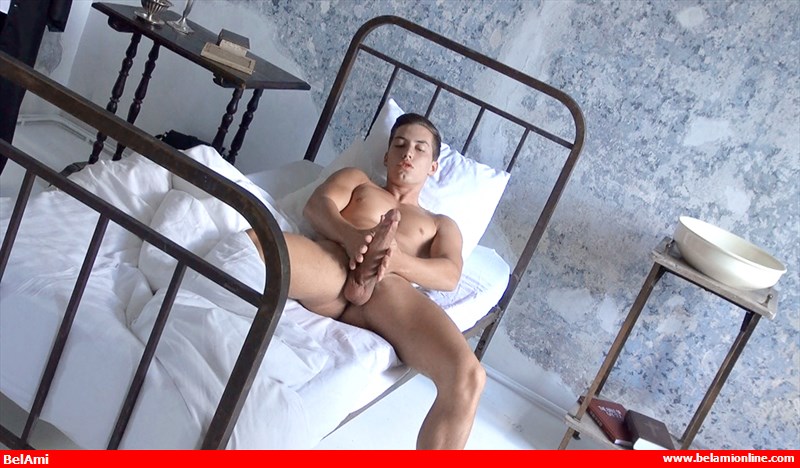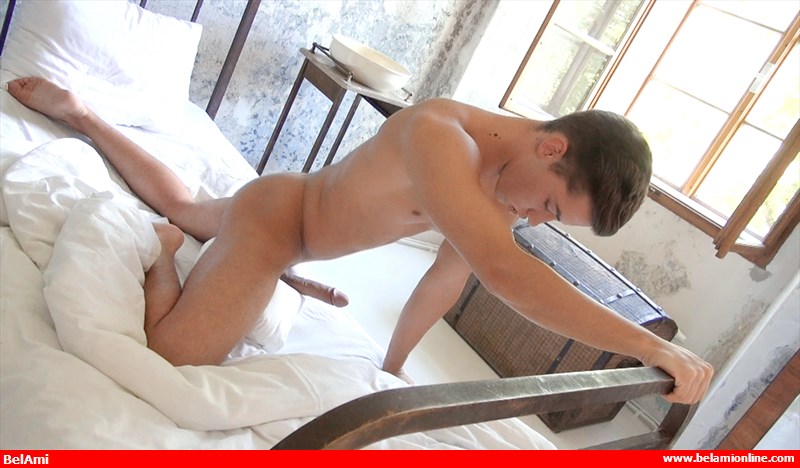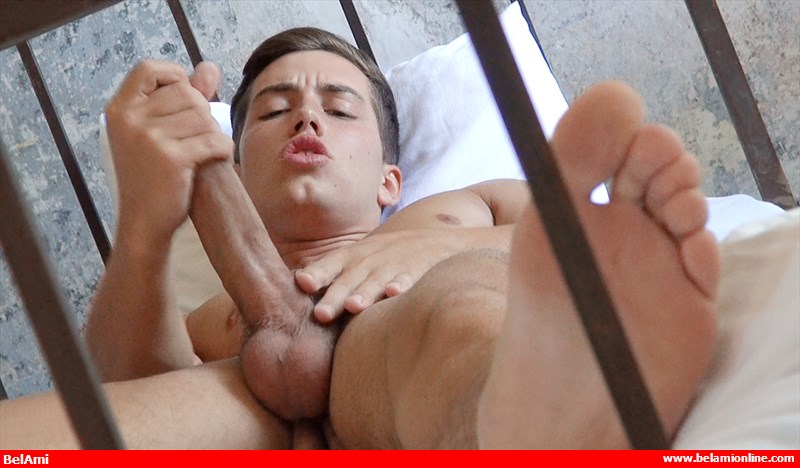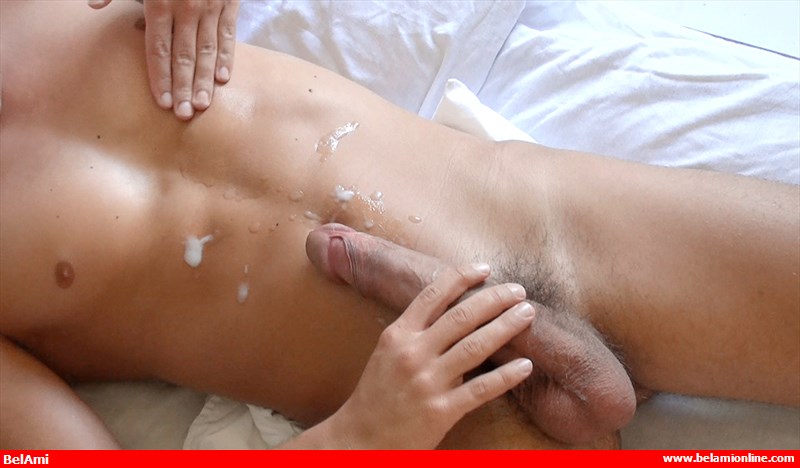 CLICK HERE FOR SCANDAL IN THE VATICAN 2 AT BELAMIONLINE.COM